Summer holidays are coming to an end, so many students have to back to school. This is the period to create a new hair look! Mink Hair Weave Back to School Sales 2021 will start, grab at their chance to get the limited supply item.
Really? Why?
Yes, Google Trend tells us the reason. If you want to be sure this works, all you need to do is to check google trends. Use Back to School as the search term. You will see that in combination with Back to School people look for hairstyles for school and Hairstyles with an outbreak for the high school musical.

Advantages of choosing new back to school hair
You may remember the first day at school, college, or university. You will meet new people, on a new occasion. You would kill for something that boosts your self-esteem and makes you feel and look stress-free. The first impression undoubtedly will determine your place in the class for the rest of the year. So what can you do?
Make sure your hair is okay, studies show that the hairstyle is one of the most vital factors for others to decide whether they like you or not.




Mink Hair Weave Back To School Sale 2021: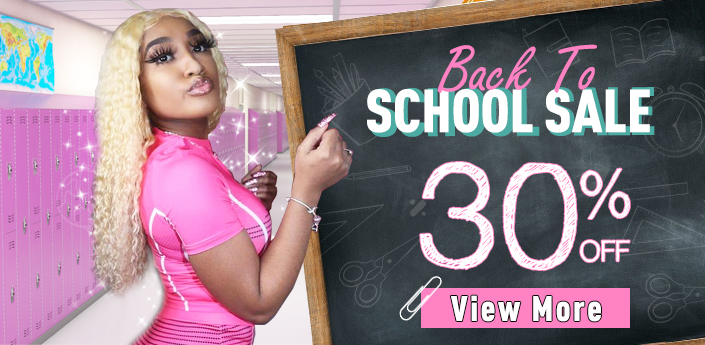 Sale Time: 7.30-8.31
Code: 05 $5 Off For Order Over $100
Code: 20 $20 Off For Order Over $500
Code: 40 $40 Off For Order Over $900
Code: 100 $100 Off For Order Over $1900
Code: 150 $150 Off For Order Over $3000


Flash deal: 7.30 to 8.31
Limited-time offers, take the opportunity, grab at their chance to get the limited supply item.
Mink Hair Weave websites provide the best back-to-school sales opportunities with fashionable human hair wigs that are very cheap and affordable for girls. Get deals on everything back to school like 360 lace wig, u part wig, glueless wigs, and human hair weave!
Have you chosen a new hairstyle for yourself? Shop more of our best back-to-school sales below.

BOMB Affordable back-to-school hair idea for you!
Back to school hairstyle NO.1- Bob wig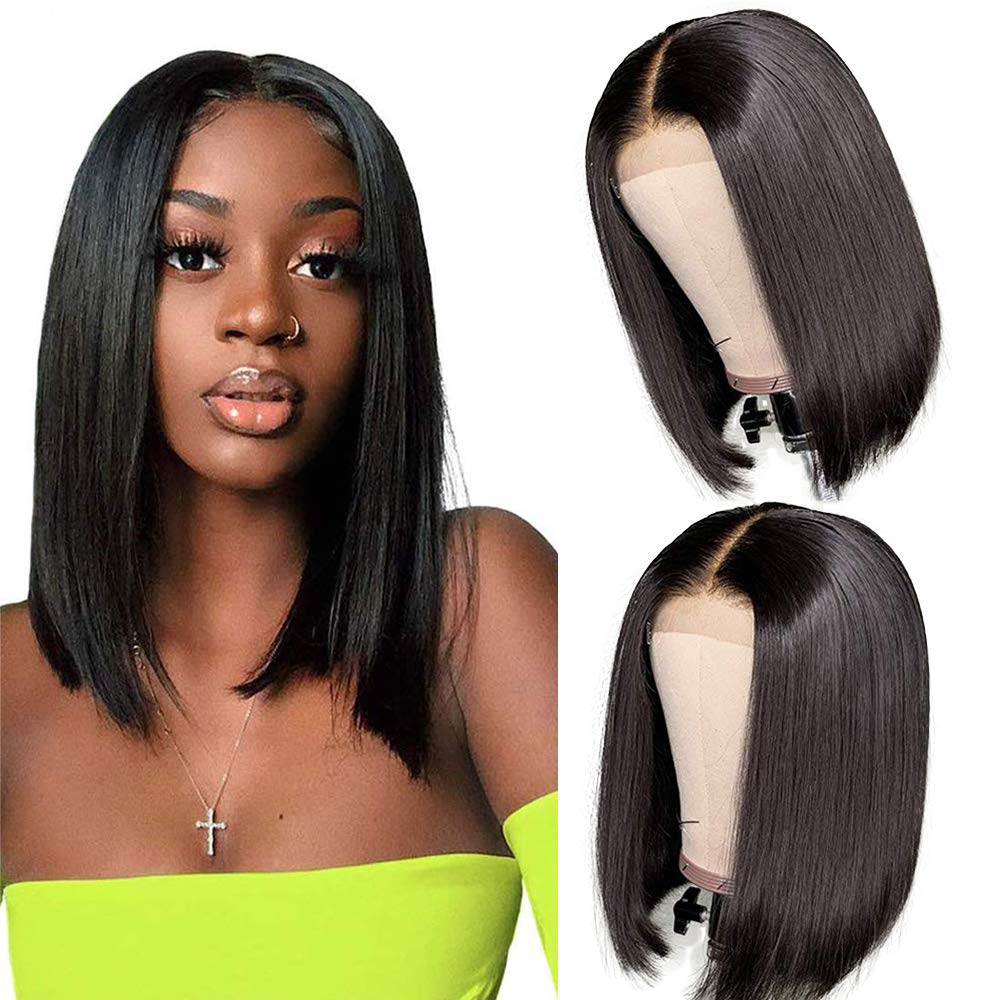 Trying new shapes and textures is the constant pursuit and desire of every girl, do you agree? It's essential to choose a suitable wig. Bob wig style is always popular with most women, it is an ideal choice for many women because of its minimal care and lasts a long life, always looks natural and sleek.
Back to school hairstyle NO.2- Headband wig
They are a FULLY protective style. The headband wig is perfect for any wig wearer regardless of hair type, texture, or consistency! This amazing band eliminates tension and headaches, prevents bald spots, and safely secures your wigs, scarves, and beanies in place.
Back to school hairstyle NO.3- U part wig
A
u-part wig
has a U-shaped piece cut into the front that allows you to pull a small part of your hair through the u-shaped opening. It enables you to give your hair and scalp a break from the strain of traditional sewn-on weaves. So it can make you more breathable and comfortable. It can blend perfectly with your natural hair.
Back to school hairstyle NO.4- Lace front wig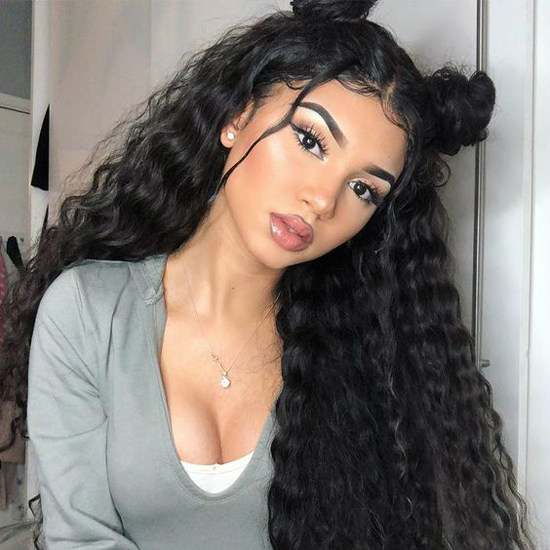 There are several advantages to wearing a lace front wig. Some include: prevent damaging your hair with constant color changes reducing the amount of heat damage to your own natural crown; dramatically change your look while protecting your natural locks.
Lace front wigs are usually more lightweight and much more comfortable than an ordinary wig. You usually have more versatility to style it in different ways which also adds to the undetectable nature and natural look!

Back to school hairstyle NO.5- HD lace wig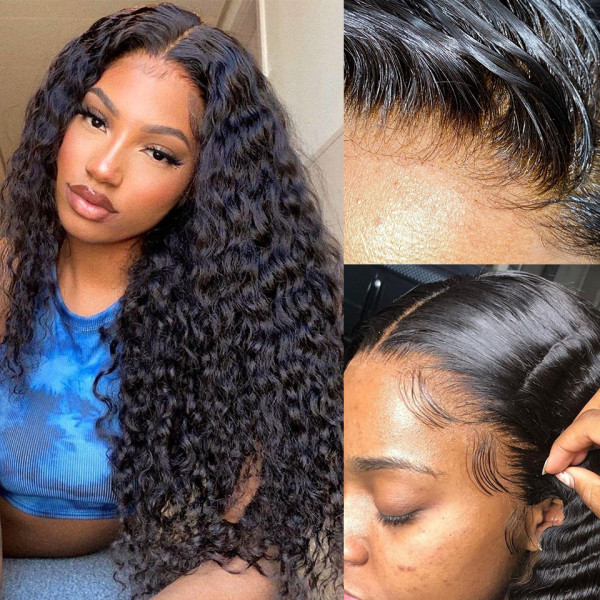 HD lace wig is a royal lace material that used to be called Swiss lace, and which is invisible when applied to the scalp. This ensures that the wig-wearer can have an exposed hairline, which looks very natural and renders the lace along the hairline highly undetectable.

How to make back-to-school wigs look as natural as possible?



First of all, it is essential to choose a suitable wig. A human hair lace wig can give us the most realistic look possible because it can give us a natural parting line and hairline. Lace wigs can meet the needs of many people because of their versatility. That's why we recommend choosing lace to show off your beauty.
Customization will make your wig look more natural, so please take more time to customize it. Bleaching knots and plucking hair requires skill. If you are not good at it, practice more, skill comes with practice.
When you cut your lace wig, you will need to do some baby hair or concealer at the hairline to blend in with your scalp, which will give you a more natural look.
Also, you can start with a glue-free wig. Choosing the right size wig cap is crucial. The wrong size wig cap can make you feel very uncomfortable. Too small and you may not be able to wear it, too big and it tends to slip off.

Back to school is coming up, and you might be going to school or go to college. Hope you can find great back-to-school hairstyles to feel confident and charming.